AMD vs Intel: who makes the best processors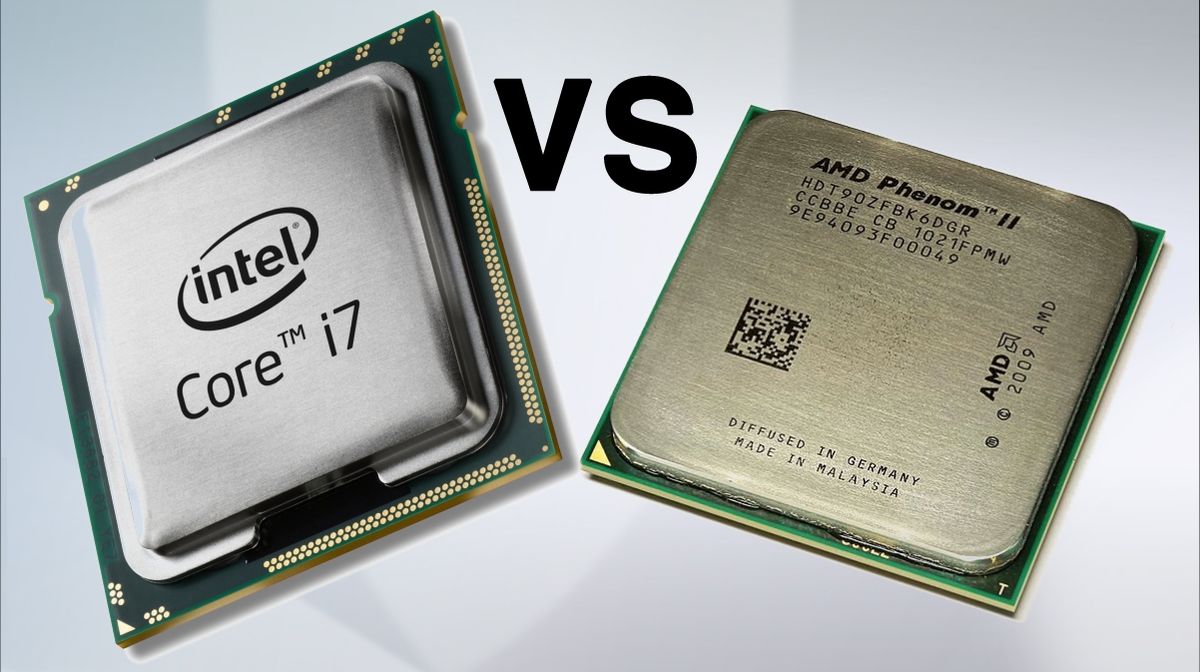 If you're building a gaming PC, you should be using a discrete graphics card, or GPU (graphics processing unit), rather than relying on a CPU's integrated graphics to run games as demanding as Middle Earth: Shadow of War.
Still, it's possible to run less graphically intense games on an integrated GPU if your processor has one. In this area, AMD is the clear winner, thanks to the release of the Ryzen 5 2400G that packs powerful discrete Vega graphics that outperforms Intel's onboard graphic technology by leaps and bounds. AMD has also launched an updated driver for its mobile Ryzen chips, which leads to up to 20% better performance in games like CS:GO and Fortnite.
Yet, as we mentioned before, Intel has H-series mobile CPU chips with AMD graphics on board. In turn, this means that hardier laptops powered by Intel can now be thinner and their accompanying silicon footprints will be over 50% smaller, according to Intel client computing group vice president Christopher Walker.
All of this is accomplished using Embedded Multi-Die Interconnect Bridge (EMIB) technology, along with a newly contrived framework that enables power sharing between Intel's first-party processors and third-party graphics chips with dedicated graphics memory. Even so, it's too early to tell whether this is a better solution than the purebred AMD notebooks.
But, with Intel Ice Lake, Intel processors now feature the new Gen11 graphics, which feature more EUs, or Execution Cores, than the previous Gen9 graphics. Now, we haven't got our hands on any laptops powered by Ice Lake, but we're expecting to see a huge uplift in performance. 
On the high end, such as in cases where you'll be pairing your CPU with a powerful AMD or Nvidia GPU, Intel's processors are typically better for gaming due to their higher base and boost clock speeds. However, now that AMD Ryzen 3rd Generation processors offer 15% better IPC (Instructions Per Clock) performance than their 2nd Generation counterparts, that story is starting to change. 
Plus, AMD still provides better CPUs for multi-tasking, as a result of their higher core and thread counts.
While there is no clear winner in the graphics department, survey says AMD is the better option for integrated graphics, while hardcore gamers who don't mind shelling out the extra cash for a GPU will find that Intel is better for gaming alone – although with Ryzen 3nd Generation AMD is closing that gap. Meanwhile, AMD is superior for carrying out numerous tasks at once.
Source link