Samsung Galaxy S20 launch live blog: follow all the build-up to Unpacked 2020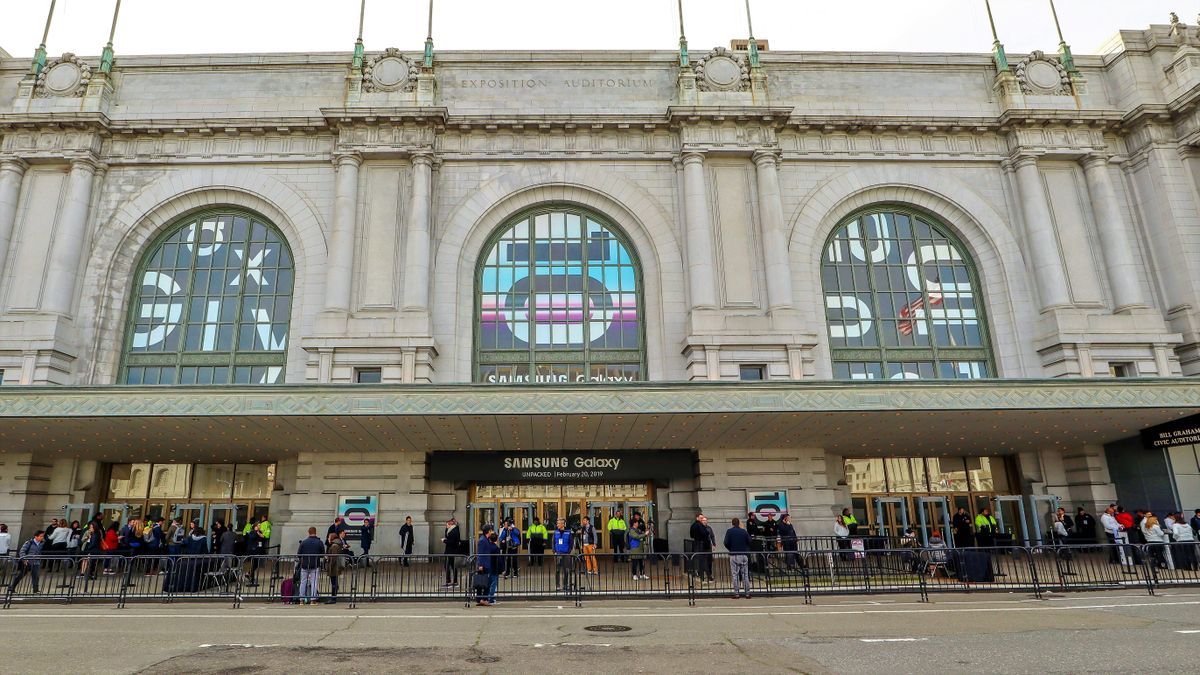 James Peckham
The Samsung Galaxy S20 launch is only a few hours away - an event Samsung is calling Galaxy Unpacked 2020 - with the company expected to introduce at least four new devices (and perhaps even more) on stage in San Francisco later today.
Samsung's Unpacked event is set to take place at 11AM PST (2PM EST, 7PM GMT) today (February 11), or 5AM AEDT on February 12 for those in Australia.
James Peckham
We'll be at the event to bring you all the information on the new smartphones as well as our first thoughts on the new gadgets as soon as they land, in our Samsung Galaxy Unpacked 2020 live blog. 
We're expecting to see the Samsung Galaxy S20, Galaxy S20 Plus, Galaxy S20 Ultra, Galaxy Z Flip and, perhaps, even a pair of Galaxy Buds Plus headphones.
Samsung Galaxy S20 launch event live blog
James Peckham
All times in US Pacific Time (PT)
James Peckham
03.15 - Could this be the final leak of the Galaxy S20? It's likely considering the event is only eight hours away. Trusted Twitter leaker Evan Blass has shared an advert of the new devices, but it's only visible to some.
You'll have to follow him on Twitter to be able to watch the video. If you don't, you shouldn't be too worried and it's the exact design that we've seen before for the Galaxy S20 phones it's just that this time the devices are in motion.
James Peckham
03:00 - What are you most excited to hear about today? Have you say in our Twitter poll below.
What rumored gadget are you most excited to hear about at #SamsungUnpacked later?📱📞🤳February 11, 2020
James Peckham
02.30 - Hello all! It's 8 and a half hours until Samsung's next big launch event and we're set to talk you through everything that happens throughout the day ahead of the show, and during it too.
You've got plenty of time to catch up on all of the leaks so far, but if you're in a rush we've pulled together the big rumors on the new phones and devices we expect to see, below. 
Samsung Galaxy S20 - this is rumored to be the core device of the Galaxy S20 family with the smallest screen of the three devices but still sporting flagship spec.
Samsung Galaxy S20 Plus - the larger version of the phone is set to have similar spec to the S20 but it may come with a few extra additions like an extra rear shooter.
Samsung Galaxy S20 Ultra - this is a bit of a surprise phone here with recent rumors claiming it'll come with far better camera spec than the other two devices.
Samsung Galaxy Z Flip - we hadn't heard of this phone until a few weeks ago, but Samsung has already debuted it with an advert during the Oscars on Sunday.
Samsung Galaxy Buds Plus - it's heavily rumored a new pair of Samsung's Apple AirPods competitors will be debuting at the show too.
Samsung Galaxy Watch 2 - we've yet to hear much about it, but it may be we see a revamped Galaxy wearable at this year's big launch event.
Samsung Galaxy Fold 2 - it's unlikely we'll hear about another foldable phone alongside the Z Flip, but Samsung may surprise us come the launch event.
Source link