What to expect in Microsoft's new Windows 10 20H1 release, due soon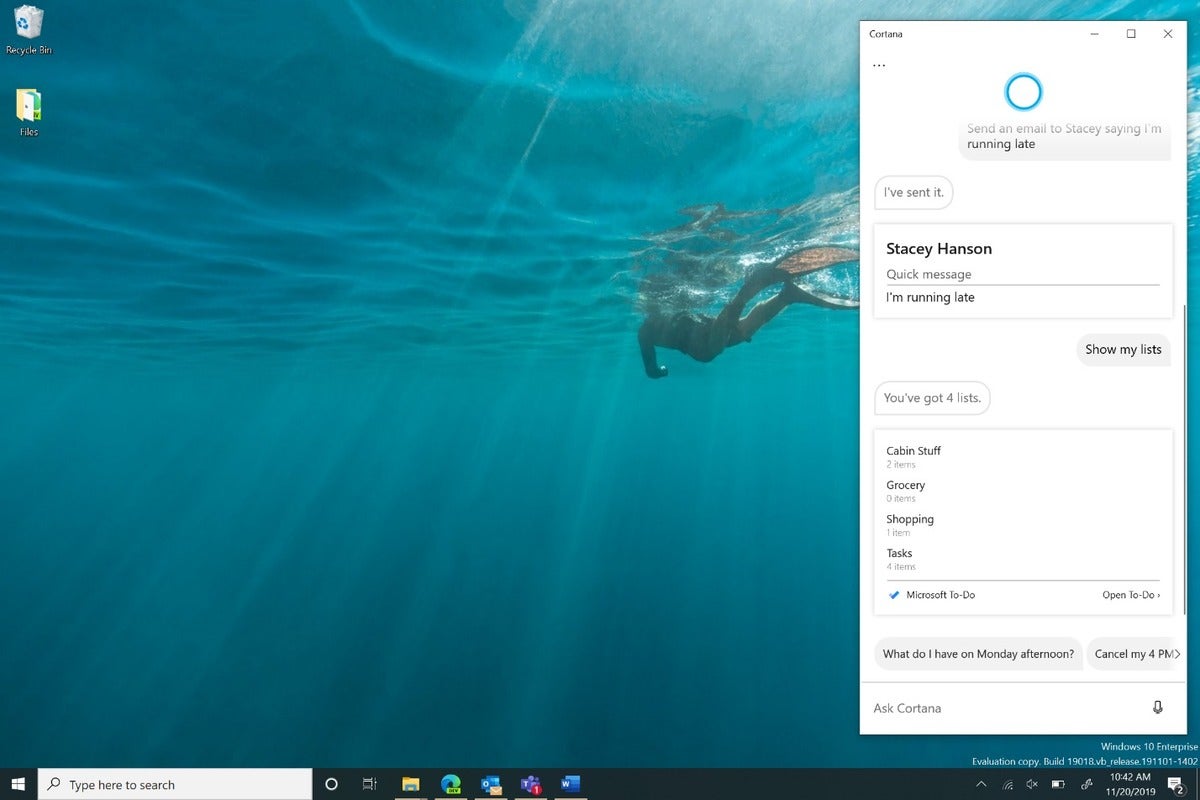 Windows 10 20H1 (version 2004) looks like it'll finally be giving Windows users something to talk about, after a year's worth of vanilla updates. Using Microsoft's Insider builds as a guide, you can expect the most significant changes in the Windows Subsystem for Linux, Cortana, Windows Search, and Your Phone. There's also the usual mix of small "utility" improvements and conveniences.
Before we dive deeper into the new features to expect, let's talk timing. There's reason to believe that Microsoft's already wrapped up development on Windows 10 20H1, given a mound of circumstantial evidence: Microsoft's Insider Fast Ring has moved to "future code," and the Insider Slow ring has seen little more than bug fixes since November. (The last Slow release was in January.) Microsoft has characterized 20H1 as version 2004, usually code for the fourth month (April) of '20, or 2020. But in Build 19033, Microsoft signaled that it chose "2004" to avoid confusion with Windows Server 2003, suggesting that the new version could arrive as early as March. 
Source link