Best gaming laptops 2020: No-nonsense reviews & expert buying advice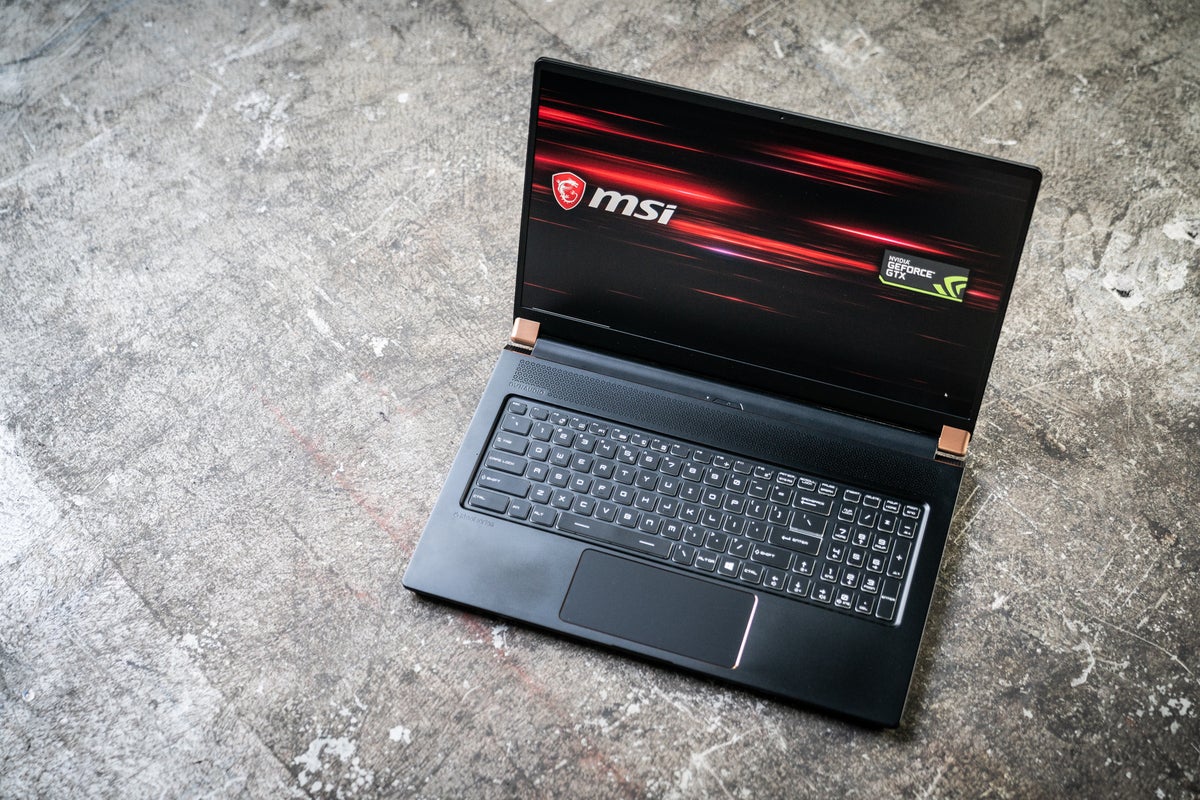 The gaming laptop landscape is experiencing an earthquake-like shift. With the near-simultaneous launches of AMD's Ryzen 4000 and Intel's Comet Lake-H mobile CPUs, we have a real fight for the first time ever, focusing onRyzen 4000's cores vs. Comet Lake-H's clock speeds. Meanwhile, Nvidia has unveiled a new generation of mobile graphics technologies. Check out our top picks immediately below, and keep reading to catch up on the latest news and reviews. 
With major advances in laptop CPUs and graphics technologies, you can now get great gaming performance in sizes from slender to huge, and prices from budget to sky-high.
That's where this handy-dandy buyer's guide come in. We'll name the best gaming laptops currently available, and we'll highlight what to look for when buying a gaming laptop. (Check back often, as we'll update this list as new products arrive.) 
Latest gaming laptop news
Laptop news and reviews are heating up, because of new AMD and Intel mobile CPUs coming soon. Here's the latest. 
The first Ryzen 4000 CPU made a splash on March 30th when it debuted in the Asus ROG Zephyrus G14. This 3.5-pound laptop outpaced gaming laptops weighing two to three times as much. The Ryzen 9 4900HS chip is only the first one out of the gate. We can't wait to see more Ryzen 4000 laptops, and they should be coming soon. 
Intel fired back April 2 with Comet Lake-H, a mobile CPU that emphasizes clock speeds over cores. We're not sure this will be enough to hold back the Ryzen horde, but we'll see when we have a chance to test it. 


Asus

The Asus ROG Zephyrus G14 was the first laptop out of the gate with AMD's Ryzen 9 4900HS mobile CPU.

Nvidia is making things even more interesting with its long-awaited GeForce RTX Super GPUs, plus improvements to its more power-efficient Max-Q line, and price drops too! Discrete GPUs in thinner, lighter, and faster gaming laptops? Yes please!
Laptops that debuted simultaneously with new Intel and Nvidia parts included: the Acer Predator Triton 500, the Gigabyte Aero and Aorus lines, the Lenovo Legion 5i and 7i lines, the MSI Creator 17, and the Razer Blade 15. 
We've now seen enough 8th-gen and 9th-gen "H"-class laptops that we can recommend that you generally not sweat whether you should buy a laptop with 8th-gen or 9th-gen Core CPU. The newer 9th-gen CPUs are slightly faster. The exception is the 9th-gen Core i9, which ups the core count to 8 cores in a laptop and is definitely worth an upgrade.
Latest laptop reviews
Catch up on the latest models we've tested here, including: 
Best 15-inch gaming laptop
The Acer Predator Triton 500 model we tested features a 15.6-inch, 1920×1080, 144Hz panel, an 8th-gen Core i7-8750H with 16GB of RAM and a 512GB SSD, and a GeForce RTX 2060. It's easily enough firepower to match laptops based on the slightly lower-cost GeForce GTX 1660 Ti, but it has the option to run DirectX Ray Tracing games, too.
If we were to ding the Triton 500, it would be for the SSD replacement. Let's just say, adding more storage to the Triton 500 won't be a five-minute affair. Read our full review of the Acer Predator Triton 500.
Best budget 15-inch gaming laptop
Acer's Predator Helios 300 has achieved something we never thought a gaming laptop could do. It actually manages to be popular, powerful, and affordable. 
Looking into the specs, we can see why it's powerful (relatively, anyway): With its GeForce GTX 1060, 6-core Core i7-8750H, 16GB of RAM, 1080p/144Hz panel and 256GB SSD, it's a decently configured gaming laptop.
Considering those specs, its price is pretty fair, and the 5.5-pound weight is pretty bearable too. No wonder it's a steady seller on Amazon. Read our full review. 
[MSRP $1,100 (but the selling price is usually less) on Amazon.com]
Best 17-inch gaming laptop
The MSI GS75 Stealth challenges that old PC laptop proverb that says you can have high performance, and you can have a 17-inch screen, and you can have light weight—but you can only pick two. Sure, at five pounds GS75 is hardly "light." But along with its 17.3-inch display it packs an 8th-generation 6-core CPU and Nvidia's brand-spanking new GeForce RTX 2080 Max-Q graphics inside.
The MSI GS75 is one of the first laptops to debut with Nvidia's RTX graphics for laptops, announced in January at CES. As you'll see in our benchmarks, the MSI GS75 is a (relatively) lightweight laptop with a heavweight wallop. The initial signs seem to point toward a lighter, faster future for mobile PC gaming.  Read our full review of the MSI GS75 Stealth.
[$2,999 MSRP as reviewed; available from MSI]
Best budget 17-inch gaming laptop
HP's Omen 17 gaming laptops have a reputation with us that can be summarized in four words: solid performance. Shockingly affordable.
That's particularly true for the Omen 17. Is it a looker? Debatable. Is it the best gaming laptop? Definitely not. But HP always manages to cram more hardware than you'd expect under the hood, then sell the Omen 17 way below market rate.
I'm not sure how HP pulls off this bit of wizardry, but it's made the Omen 17 a hit. And the trend continues, as the 2019 model we're testing (poetically monikered the 17-cb0040nr) packs in some of the latest and greatest CPUs and GPUs for hundreds of dollars less than the competition. Read our full review.
[MSRP $1,680 (but the selling price is usually less) on Amazon.com]
Best portable gaming laptop
The MSI GS65 Stealth Thin 9SD we've reviewed (available on MSI.com) is similar to the MSI GS65 Stealth Thin 8RE that preceded it, but with new hardware: Intel's 9th-gen Core i7-9750H, along with Nvida's GeForce GTX 1660 Ti, which turns it into the GS65 Stealth Thin 9SD. (If you want your RTX hardware, you can get that in the pricier GS65 Stealth Thin 9SX.) Although it's heavier than before, it still beats many competing laptops with the same hardware, which tip far closer to five pounds. Read our full review.
Best price-is-no-object gaming laptop
Alienware's Area-51m flagship gaming laptop is big, thick, and fast, a return to form that should reassure people who got worried when the company unveiled the thin-and-light Alienware m15 last year. The new Area-51m very well might be the first gaming laptop to bring the Holy Grail of features to consumers: Upgradable graphics and an upgradable CPU. Read our full review of Alienware's Area-51m.    
Runner-up
The Alienware 17 R5 packs Intel's debut high-performance Core i9 laptop chip, which turns this already beastly gaming laptop into an utter monster. The version we tested ($3,810 from Dell) pumps out more performance than we've ever seen in a gaming laptop with all-mobile parts. It offers over 55 percent more multi-thread performance than its already-potent direct predecessor. CPU benchmarks this fast were practically unthinkable. 
Read on for guidance on how to pick the right gaming laptop for your needs.