Buy a Motorola Moto E6 for just $25 at Best Buy (activation required)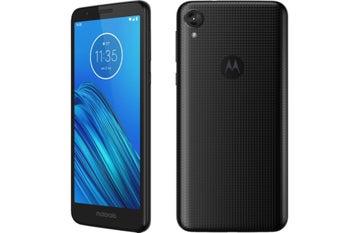 One of the most affordable Android smartphones available in the US, the , is now cheaper than ever. As the title says, you can get a Moto E6 for just $25, but as you might expect from these amazing deals, there's a catch.
But first, it's important to mention that the Moto E6 typically sells for $150, so 25 bucks is an excellent price. Now, in order to get the best deal, you'll have to activate your phone with AT&T, Sprint or Verizon. All three carriers offer the Moto E6 for just $25 as long as you agree to buy a new line.
If you'd rather buy a flagship if you're required to activate …

Source Link