Make the most of the summer with these security tips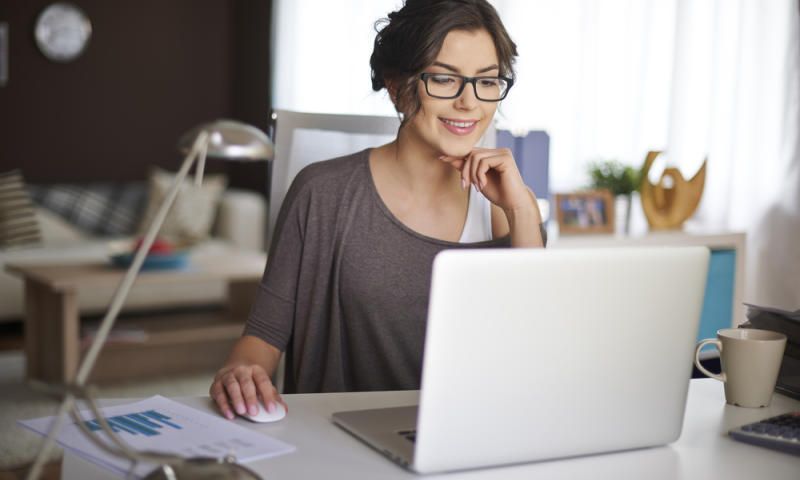 Summer is officially here, and while this year may be slightly different due to the continuing effects of coronavirus, it's safe to say most of us will soon be outside enjoying the warmer weather.
However just because it's holiday time for you doesn't mean you should let up in securing your devices and networks. Whether at home or at work, cybersecurity needs to continue all year round, even as you take a break.
So how can you ensure you stay secure online throughout the summer? Here's some of our top tips.
Secure all your devices
Most people now hopefully are aware of the need to find and install proper security protection on all their internet-connected devices, whether that's a laptop, desktop, printer or more. But mobile devices such as smartphones and tablets get overlooked in this way of thinking, despite also being incredibly sophisticated computing products which in many cases are constantly connected to the internet.
All it takes is for one device to fall victim to a scam or virus for the entire network to be compromised, so the need to secure all your products is greater than ever. 
Bitdefender Family Pack 2020 doesn't just cover PCs, but also safeguards mobile devices,  running on Windows, macOS, Android and iOS, including several generations of each software. This protection can be extended over up to 15 devices per household, keeping your family safe online, whatever device is being used. 
Keep the whole family safe with parental controls
With most children getting an unexpectedly extended summer holiday this year due to the pandemic, many will instead be stuck at home, hopefully learning, but in some cases sneaking onto their own smart devices.
Making sure children stay safe online is vital these days, especially as criminals often try to exploit a lack of proper security knowledge to scam users into giving away login details or password information on services such as gaming sites.
Bitdefender Family Pack 2020 is able to keep all your family safe from a wide range of online threats, and also comes with comprehensive advanced parental controls that allow you to keep an eye on the entire family's online activities, hopefully blocking any harmful content. 
Install a VPN
With an overseas holiday not looking likely for the foreseeable future, you might think you won't get to enjoy feeling like you're in a different country – but you could still do it online.
Using a Virtual Private Network, or VPN, allows you to disguise your connection to appear like it is originating from a different country or region, meaning no one should be able to track your internet surfing or snoop on your location. 
VPN services have quickly become an essential tool for home and work internet use in recent months, and although many of us may already be working with an enterprise VPN service, which allows remote workers to connect to a workplace network or intranet, consumer-facing services are also available, allowing you to experience entertainment streaming services from different markets. 
Bitdefender Total Security 2020 comes with a full VPN solution that's ideal for home and business use. Offering 200MB of data traffic per day for free, it means you can carry out tasks such as online banking and other sensitive tasks safely. And if you need more traffic allowance to enjoy content from all over the world in complete safety, you can also opt for the Premium VPN upgrade at any time. 
Give your passwords a summer spruce-up
Everyone wants to look their best for summer, but aside from getting your hands on a new wardrobe, maybe it's also time to freshen up your security protection too?
Having a strong password for all of your accounts can help to ensure hackers and other cybercriminals aren't able to gain access to any of your online accounts or personal devices.
If you re-use passwords across multiple accounts, all it takes is for one of these to be compromised for hackers to gain knowledge of your logins to everything else. Using a different strong password for each account is highly recommended, and employing a mix of letters, numbers and special characters is more likely to help keep you safe by ensuring your password can't be easily guessed. 
Bitdefender Total Security 2020 features an in-built Password Manager service to let you keep track of all your details, and keep all the information safe from hackers. 
Stay alert – wherever you are
Despite what the song says, even though summer time is here and the living is easy, that's no reason to let up on your security when away from work. 
Although we're constantly told not to check work emails whilst away on holiday, many of us can't resist the need to keep checking and stay updated. There's nothing too wrong with that, however make sure you don't fall victim to "holiday brain", slip up and unwittingly open up a scam link or email.
Phishing emails, where hackers send spoof messages that aim to trick victims via imitating a legitimate company in an attempt to steal login details or personal information, remain a potent threat, but there are simple steps you can take.
If you receive an email that looks or seems suspicious, take a few moments to examine it carefully – phishing messages often contain obvious spelling, imaging or formatting errors, or have clearly malicious links.
Bitdefender Total Security 2020 is able to cover all your security needs, going beyond typical antivirus and malware blockers to keep you protected from all the latest phishing scams.