Low demand and high production create a bargain for SSD drives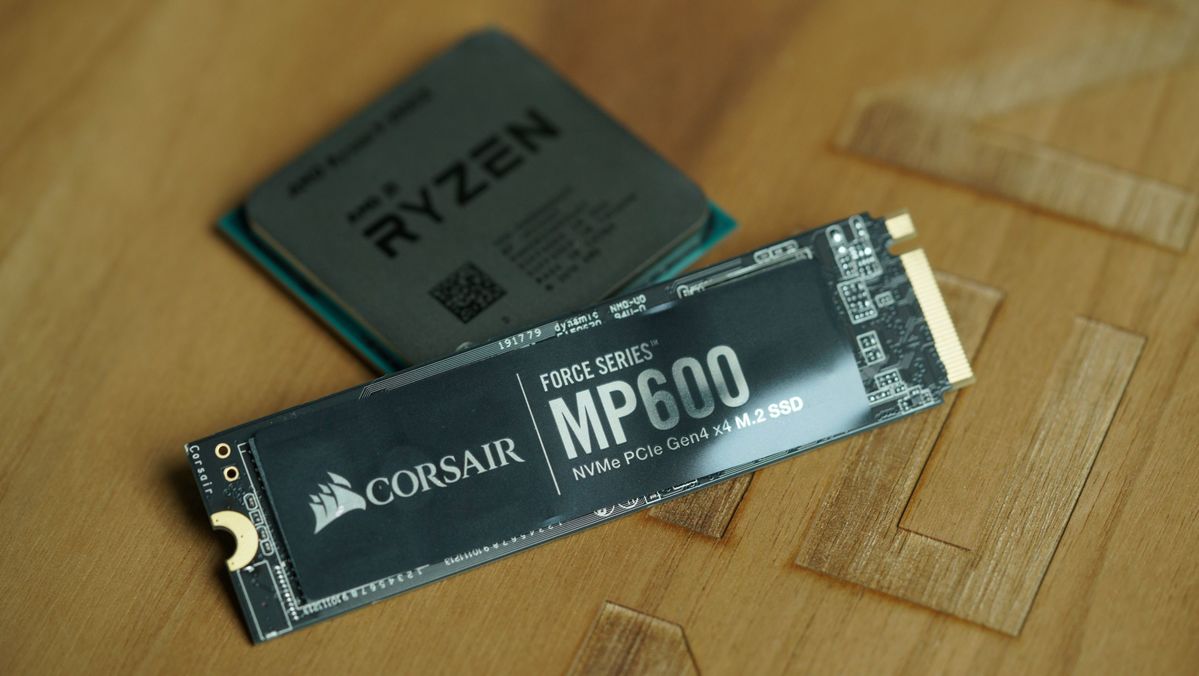 Analysts had expected 2020 to be a year of rising NAND flash prices after a supply glut in 2019. The reasoning, backed by years of repeating patterns, was that after an oversupply, vendors like SK Hynix and Micron would slow production to drive prices up.
Cue COVID-19 and the ensuing chaos.
TrendForce, a market research firm that follows the memory market, said there has been a general decline in contract prices starting last quarter due to oversupply. This oversupply situation is attributed to the accumulation of inventory caused by the economic fallout from the COVID-19 pandemic.
Demand for PC and server SSDs has weakened as a result of decelerating demand in favor of cloud and remote access services. To avoid a potential inventory surge, major suppliers are being pressured to ramp up their supplies to the wafer market, leading to contract prices (which are fixed and negotiated) closing in on spot prices (which are changable from day to day) in the next few months. What that means is supply will be reduced to increase prices, but it will take a while to work its way through the marketplace.

TrendForce said SSDs have experienced a relatively smaller drop due to weakness in some areas, like servers and smartphones, but there is strength in other areas. In particular, Sony and Microsoft are consuming large amounts of NAND as they prepare their respective PlayStation 5 and Xbox Series X consoles for launch later this year.
"TrendForce believes that, despite the traditional peak season for electronics sales and the release of Apple's new iPhones in 3Q20, the quarterly decline in NAND Flash ASP will likely reach 10%, due to the client end's excess inventory under the impact of the pandemic. Furthermore, as suppliers continue making improvements in the yield rate of 128L NAND Flash, the oversupply in the NAND Flash market will intensify in 4Q20, further exacerbating the decline in NAND Flash ASP," the company said in a report.
What that means is if you as an enterprise IT buyer are SSD shopping, you might want to hold off for better prices as they continue to drop through this quarter. Since TrendForce projects the oversupply to persist into this quarter, this could mean prices shift down in the coming weeks and months.

Intel to sell NAND flash memory business
You've probably heard the news that Intel has announced it will sell its NAND flash memory business and the accompanying foundry that makes the NAND to South Korea's SK Hynix for $9 billion. The deal is just for the NAND flash; Intel will retain its Optane business.
So what does this mean for you as a purchaser of NAND flash products, whether it's a smartphone or all-flash storage array? Absolutely nothing. There's no fallout or potential joining of talents like the Nvidia/Arm deal – which is now being opposed by the Chinese government and Huawei, no doubt payback for the U.S. government coming down so hard on Huawei.
The only good in the deal is Intel is getting a $9 billion cash infusion and jettisoning a business unit that has struggled, which will perhaps allow Intel to focus even more on Optane, which is its real golden goose.
Don't forget, CEO Bob Swan was previously the CFO. If anyone is going to be inclined to dump a struggling business unit, it's him. But it won't make much difference in the NAND flash market.
Copyright © 2020 IDG Communications, Inc.