The Samsung Galaxy S21, S21+ and S21 Ultra preorder deals leak, free Buds Pro in tow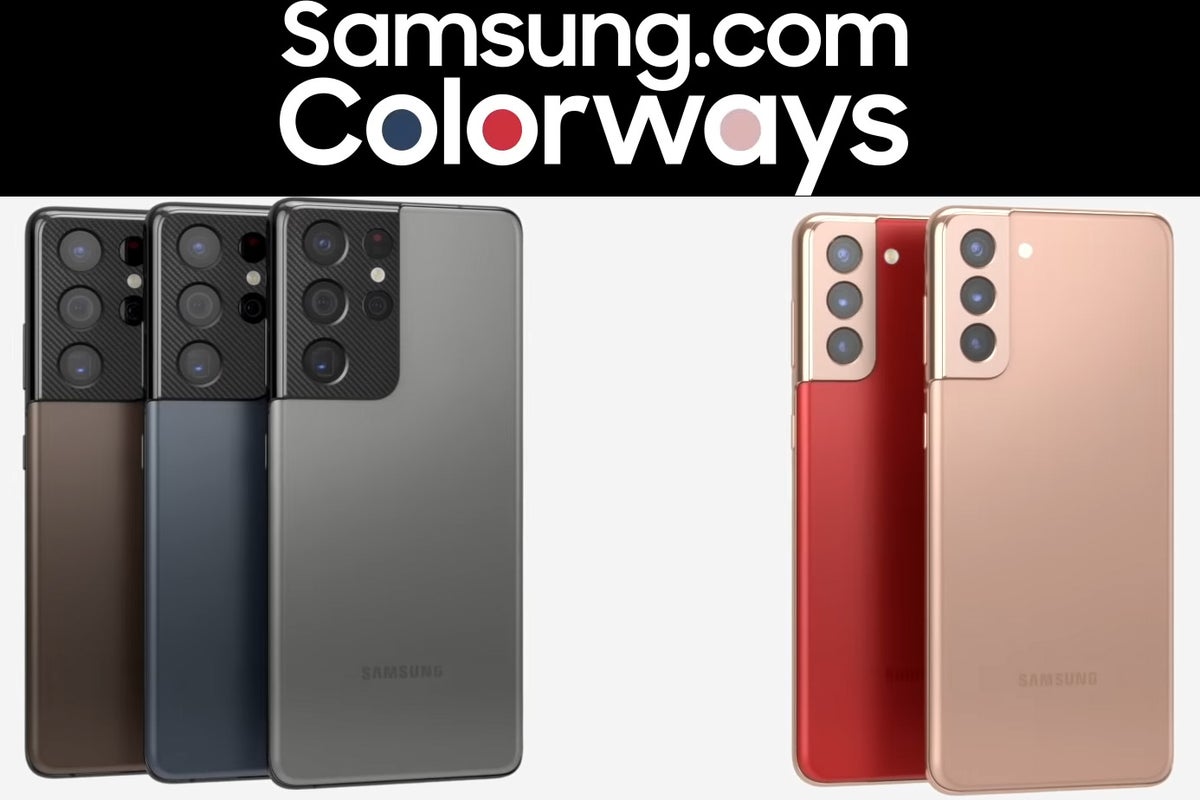 We may earn a commission if you make a purchase from the links on this page.
Samsung already opened the preorder registrations for its new Galaxy S21 series that is about to be unveiled at a dedicated S21 Unpacked event on January 14, but it left us guessing what the new preorder gifts and bonuses might be this year. 
Well, save for an extra $50 instant credit for accessories on top of whatever the other preorder promo deals are, plus it gives extra $10 in the Android Shop Samsung App to whose who register to be notified for the preorder reservations timeslot.
Well, no more, as
91Mobiles
is reporting what could very well turn out to be the
Galaxy S21, S21+, and S21 Ultra
starter pack for those who buy the phones early. As expected, the new water-resistant
Galaxy Buds Pro
with active noise-canceling will be in the freebie mix, but with a twist.
Samsung Galaxy S21 Ultra preorder gift deals
Free Galaxy Buds Pro with a Galaxy S21 Ultra purchase
Free Samsung SmartTag with a Galaxy S21 Ultra purchase
So, instead of giving you an accessory credit, as it did with its 2020 flagships, Samsung is preparing to give away its best true wireless earphones for free with a
Galaxy S21 Ultra
preorder. This is no small feat given the rumored $229 price tag. Here's what to expect from the Samsung Galaxy Buds Pro price, colors, and battery life:
Galaxy Buds Pro colors: Black, Silver, Violet
Galaxy Buds Pro battery: 500mAh (case), 60mAh (buds), 22 hours battery life (ANC on, with cradle)
Galaxy Buds Pro specs: active noise cancellation (ANC), IP68 water-resistance, Bluetooth 5.1, touch controls, USB-C fast charging, and wireless charging.
Galaxy Buds Pro price: $229
We know, however, what's the question on everyone's mind right now, what the heck is the Samsung SmartTag? Well, if you remember one leak from last year, Samsung is preparing a
Tile
-style tag gear, to take on whatever
AirTags Apple is cooking
in that regard. It will essentially be an object tracker of sorts that will help you keep tab on things. 
Samsung Smart Tag trademark description: Electronic tags; NFC tag; computer hardware for providing NFC tag identification data; electronic security tags; radio-frequency identification (RFID) tags; wireless tracking device; computer hardware for tracking the location of objects; computer software in connection with object tracking and object monitoring; biometric identification; computer software for biometric systems for identification and authentication.
Samsung Galaxy S21 and S21+ preorder gift deals
Free Galaxy Buds Live with a Galaxy S21 or S21+ purchase
Free Samsung SmartTag with a Galaxy S21 or S21+ purchase