Google Pixel 5a leaks in full with dual-camera setup, very familiar design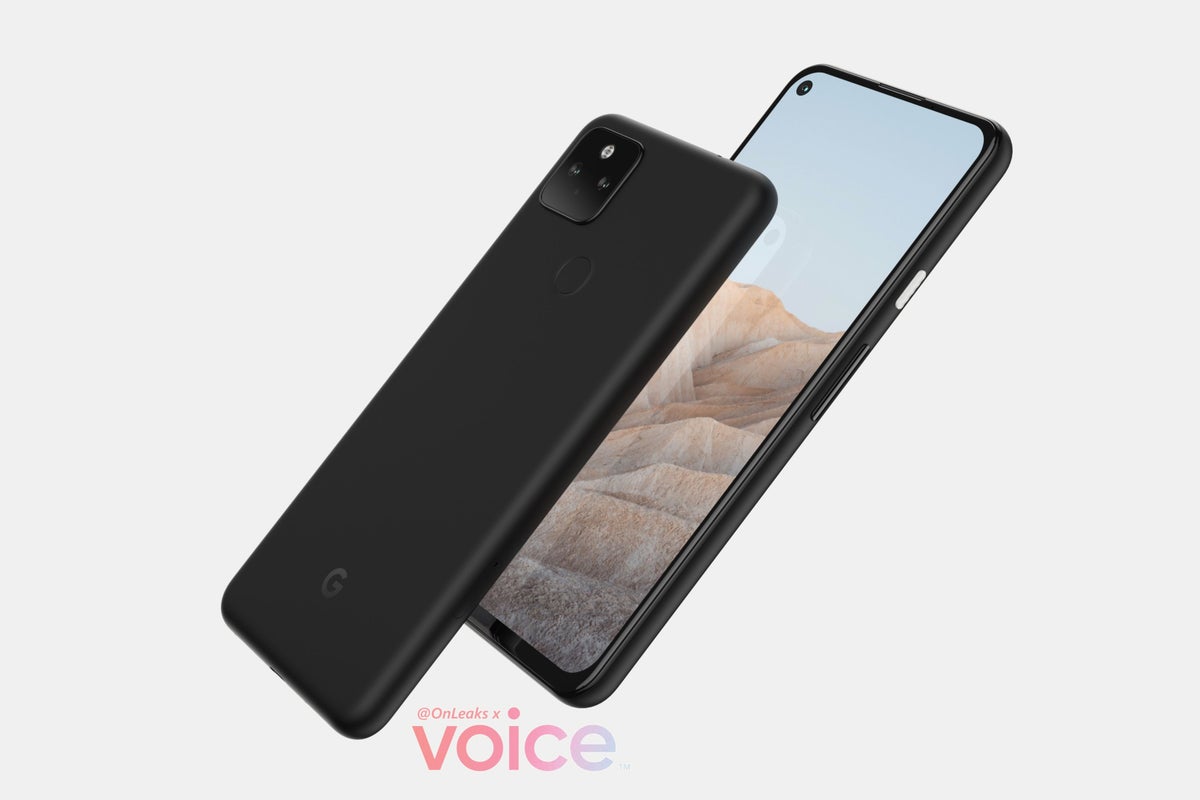 The Google Pixel 5a looks a lot like the Pixel 4a 5G
Even the bezels are the same thickness, per the information provided by Hemmerstoffer, but there is a small difference in dimensions. The Google Pixel 4a 5G measures in at 153.9 x 74 x 8.2 mm, whereas the upcoming Pixel 5a lands in at 156.2 x 73.2 x 8.8mm, which makes it 2.3mm taller and both a little thicker and wider. 
These size differences are, therefore, down to the updated plastic unibody. It seems to bulge out more towards the edges of the phone and houses several features including a 3.5mm headphone jack on top of the phone and the usual volumer rocker the right side. 
Other details include an accented power button, a rear-mounted fingerprint scanner, and a USB-C port on the bottom of the phone, the latter of which is presumably used for Google's usual 18W fast charging tech. 
The Pixel 5a's cameras might be borrowed from the flagship Pixel 5
As for the rear panel, it now features a larger square camera bump that houses two sensors rather than one. Again, this is a similar setup to the one used on the Pixel 4a 5G last October, which in turn is identical to the flagship Google Pixel 5's setup.