OnePlus 9 Pro price, preorder deals, and where to buy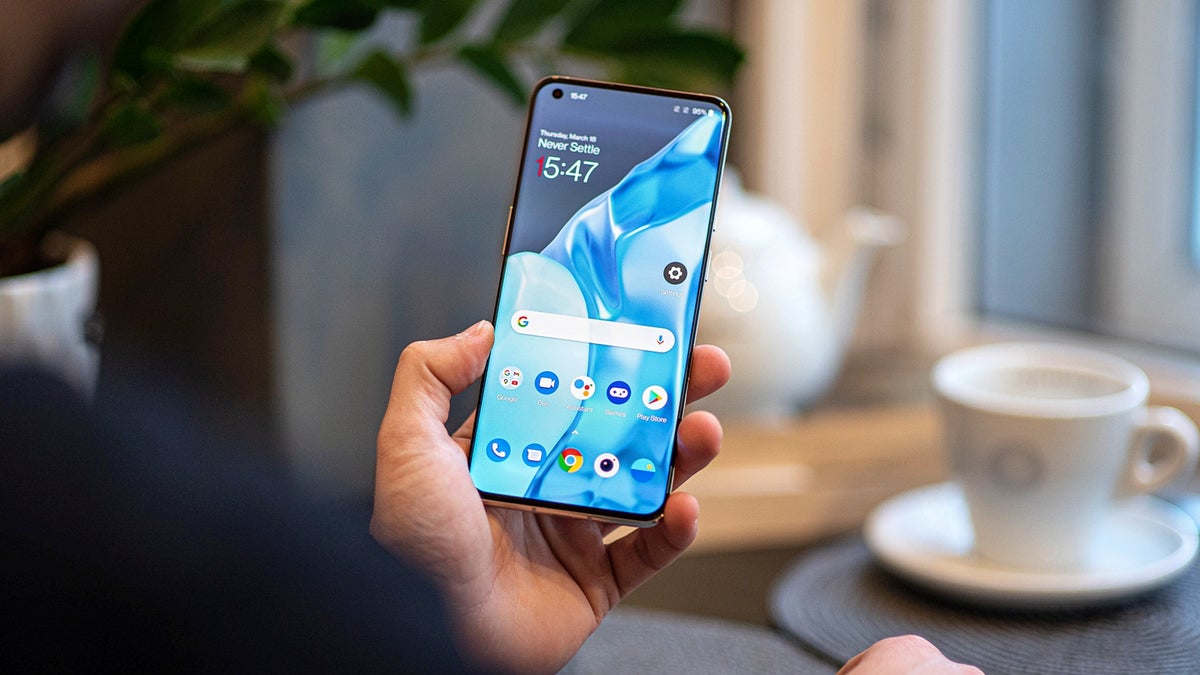 We may earn a commission if you make a purchase from the links on this page.
The OnePlus 9 Pro is the company's latest flagship offering — and one of the most peculiar phones if you're an Android enthusiast. It features a Snapdragon 888 processor, 5G connectivity, cameras made in partnership with Hasselblad, super-fast charging abilities, and a 6.7-inch 120Hz AMOLED display with outstanding quality, as you can read in our OnePlus 9 Pro review.So, what do you do if you want to buy a OnePlus 9 Pro? How do you preorder one of these bad boys? Below is all the info you need.
Also read: OnePlus 9 price, preorder, deals, and where to buy
OnePlus 9 Pro: best deals and where to pre-order
The OnePlus 9 Pro will begin shipping on March 26 if ordered from the company's online store. The OnePlus 9 Pro release date is set for April 2.
The OnePlus 9 Pro comes in two storage options:
OnePlus 9 Pro, 8GB of RAM, 128GB of storage: $969 ($1,349 in Canada)
OnePlus 9 Pro, 12GB of RAM, 256GB of storage: $1,069 ($1,499 in Canada)
The 12GB RAM 256GB of storage version is available in two colors – Morning Mist and Pine Green.
The OnePlus 9 Pro is the most expensive smartphone the company has ever released. It's predecessor, the OnePlus 8 Pro, was priced at $799. You should note that the OnePlus 9 Pro has no expandable storage, so be careful when you choose which storage variant to buy.
OnePlus.com
The OnePlus 9 Pro is now available to preorder on the company's site in its 12GB of RAM variant for $1069. Shipping starts on March 26. Alternatively, it can be leased for $44.54/mo for 2 years at 0% interest. There is a trade-in option when purchasing the device on the site. The 9 Pro is offered with free
OnePlus Buds Z Steven Harrington Edition headphones
during the preorder period. There are also other accessories offered on OnePlus.com, which have now been reduced in price for the preorder period. 
BestBuy
The BestBuy website only has the 256GB version in both colors, available on April 2. It will cost $1069 or $44.55/mo for 24 months. BestBuy is currently offering a $50 in-store gift card if you purchase the OnePlus 9 Pro through them.
B&H
The 128GB Pine Green can be pre-ordered here as of March 26. А 50$ B&H gift card is received after your purchase. The 256GB version is also offered in both Morning Mist and Pine Green colors with the same preorder date. You can choose to be notified by the website when it becomes available.
T-Mobile
The T-Mobile OnePlus 9 Pro 5G 256GB in Morning Mist can be had for $1069 (256GB), or at $365 off (35% off) with a new line or a trade-in. There is also a $44.50/month option on the same conditions.
Amazon
Coming soon (will be updated as soon as we have more information)
Also read: