How to use the nmap command: 2-Minute Linux Tips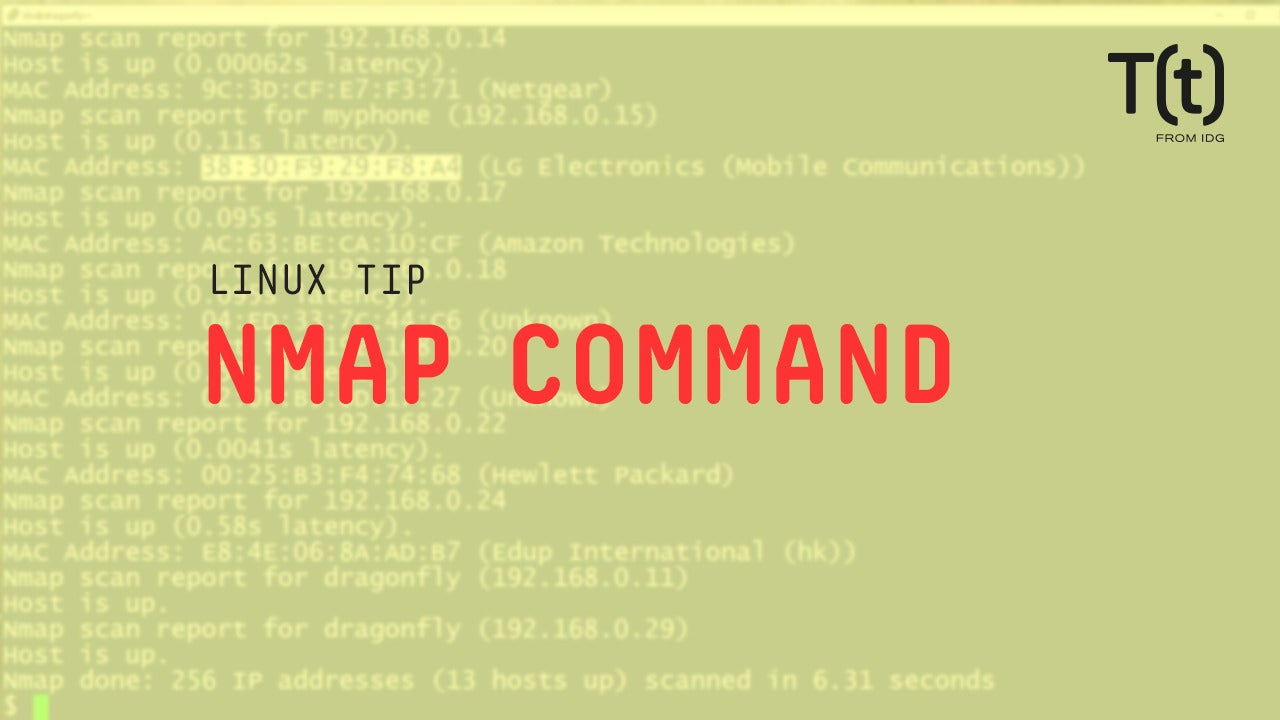 Hi, this is Sandra Henry-Stocker, author of the "Unix as a Second Language" blog on NetworkWorld.
In this Linux tip, we're going to look at the nmap command. It's generally used for security auditing, but provides interesting and useful information on systems connecting too your local network.
You can enter an IP address or, for the system you're logged into, just "localhost".
The open ports and the services they represent are listed.
You can also use an nmap command to locate hosts on your local network.
The list will include any devices connecting to the local network – not just systems, but routers, printers and maybe even your cell phone.
That's your Linux tip for nmap.
If you have questions or would like to suggest a topic, please add a comment below. And don't forget to subscribe to the IDG Tech(talk) channel on YouTube.
If you liked this video, please hit the like and share buttons. For more Linux tips, be sure to follow us on Facebook, YouTube and NetworkWorld.com.